About 71 percent of the Earth's surface is water-covered, and the oceans and seas hold about 96.5 percent of all Earth's water; as if those stats weren't already mind-blowing enough, most people know the seas and oceans which dominate our globe are home to thousands upon thousands of animals, they might not realize quite how many there are: It has been estimated that between 700,000 and one million species live in the world's oceans; on top of that, it has also been estimated that between one-third and two-thirds of those species have yet to be named and described! While many of us might have owned a goldfish or two or have seen some exotic fishes and creatures while scuba diving on holiday, in general, the closest we've got to observing our underwater friends is by visiting the local pet store or aquarium. But for those who are a little more serious about things, there are some larger aquariums dotted around the world that really do need to be seen to be believed…
1. Okinawa Churaumi Aquarium, Okinawa
Opened in 2002 as part of Ocean Expo Park, the Okinawa Churaumi Aquarium in Japan is as exotic as its name suggests. The main attraction is the main tank; named Kuroshio Sea, it holds roughly two million gallons of water, while the tank's acrylic glass panel was once the largest of its kind in the world.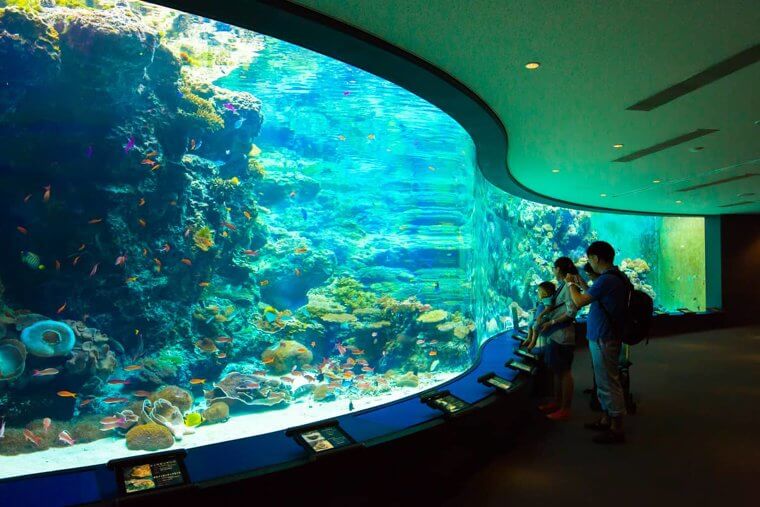 Sardines, manta rays, sharks, and whales make sure the locals and tourists remain enthralled.
2. SEA Aquarium, Singapore
The second-largest aquarium in the world, SEA opened in 2012 and is part of the Resort World Sentosa complex. Holding 12 million gallons of water and housing more than a thousand marine animals, the prized possessions include scalloped hammerhead sharks and Japanese spider crabs.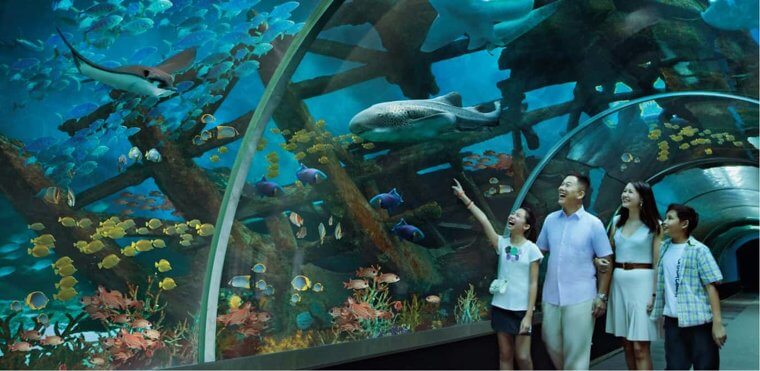 Continuing the theme, a 27 ft high window pan found in the Open Ocean section of the building is also the second biggest of its type.
3. Dubai Mall Aquarium, Dubai
As if it wasn't already satisfied with being one of the largest shopping malls in the world, this vast building in Dubai took things to the next level by becoming home to one of the world's largest – and not to mention most spectacular – aquariums in the world. Holding 2.64 million gallons of water, the wonderfully-named Dubai Aquarium and Discovery Center boasts 33,000 marine creatures across nearly 90 species.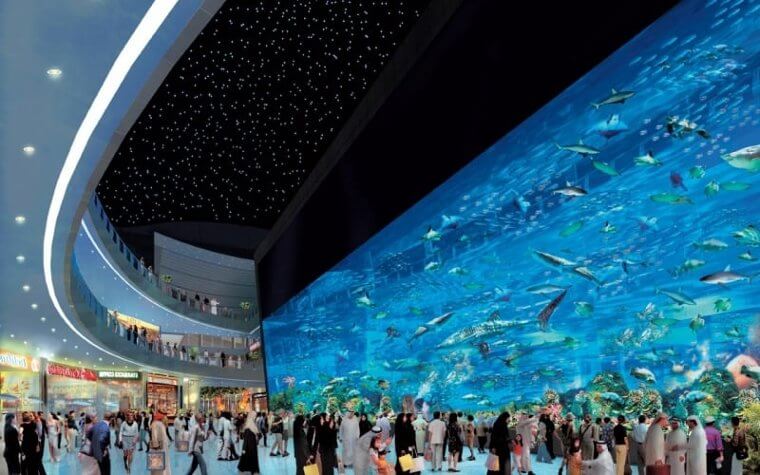 The 'cherry on top' is a huge acrylic panel, which is the largest of its kind in the world.
4. Monterey Bay Aquarium, California
One of the originals – and still the best! – Monterey Bay Aquarium was opened way back in 1984. Home to seals, jellyfish, whales, sardines, wolf eels, and sharks, two gigantic water parks are the aquarium's main attraction – the Oceans Edge Wing is a 10-meter high tank, dedicated to the coastal life of California; meanwhile, the far larger Outer Bay Wing has various other creatures.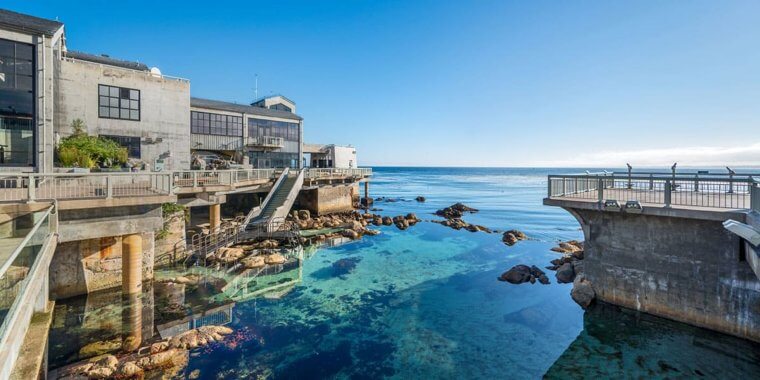 All in all, there are more than 600 different species in the aquarium.
5. Georgia Aquarium, Atlanta, USA
Home to more than 1,20,000 aquatic creatures (comprising of 500 different species!), the Georgia Aquarium opened back in 2005 but is still regarded as one of the best aquariums in the world. It has 60 exhibition sections, divided into 5 zones: Ocean Voyager, Georgia Explorer, Tropical Diver, River Scout, and Coldwater quest. The product of a $250 million donation by Home Depot co-founder Bernie Marcus, one of Georgia's main tourist attractions is the only aquarium outside of Asia to exhibit whale sharks.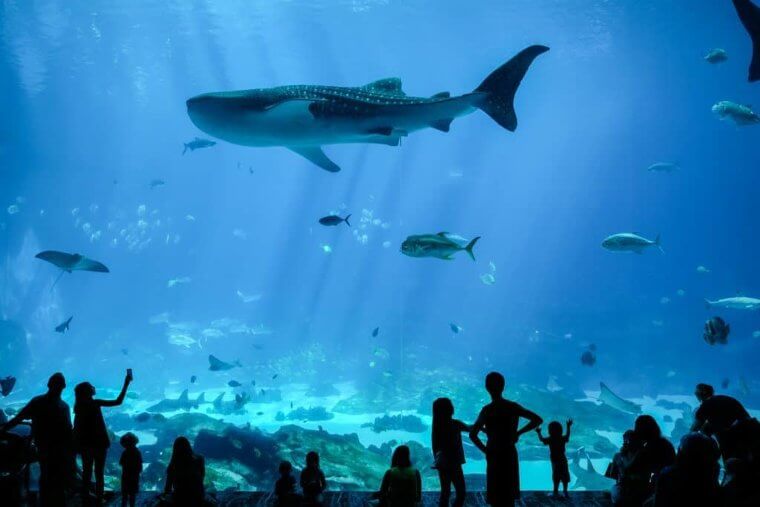 Oh, and the dolphin show is spectacular!