Social media has turned the world into a global village, allowing us to live vicariously through the never-ending stream of perfect images on our feeds. Nowadays, though, what we mostly see on Instagram are puppies and food. For the foodie, there has never been more to see around the world as chefs push the boundaries further and further with what's culinarily possible. If you're both a traveler and a foodie, then these festivals around the world might just be for you…
1. ​PoutineFest (Ottawa, Canada)
The most Canadian of foods, poutine is essentially fries, gravy, and cheese. What's not to like? Held in mid-May, PoutineFest is a three-day celebration of the dish, where you'll not only find the traditional recipe, but more inventive varieties like pad Thai poutine, butter chicken poutine, beef jerky, smoked salmon, and pulled pork poutine –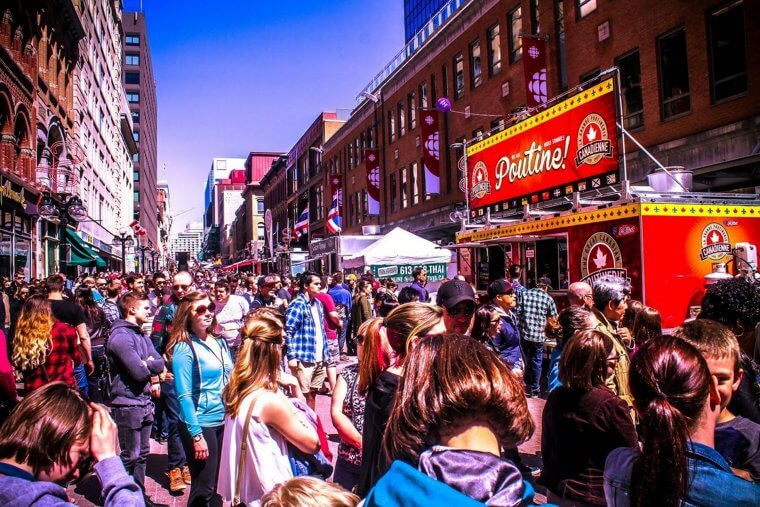 all best when washed down at the Craft Beer Garden.
2. ​Pizzafest (Naples, Italy)
Who doesn't like Pizza? No one is the answer. So where better to feast for days on end than the home of Pizza itself in Naples? For a whole week in September, 500,000 people descend on Napoli's Lungomare Caracciolo area and eat over 100,000 pizzas – 50 different kinds of them.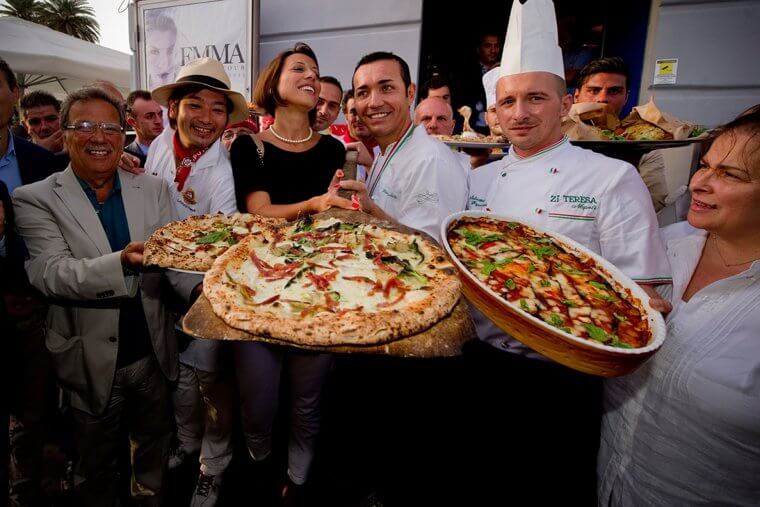 While you're there, make sure to take in the World Pizza-Making Championships!
3. ​The Onion Market (Bern, Switzerland)
You might be wondering how exciting an onion festival can be, but it's actually the biggest folk festival of the year in Bern, the Swiss capital. What will find you at an Onion Market? Just about 50 tonnes of onion soup, rings, tarts, braids, and single bulbs.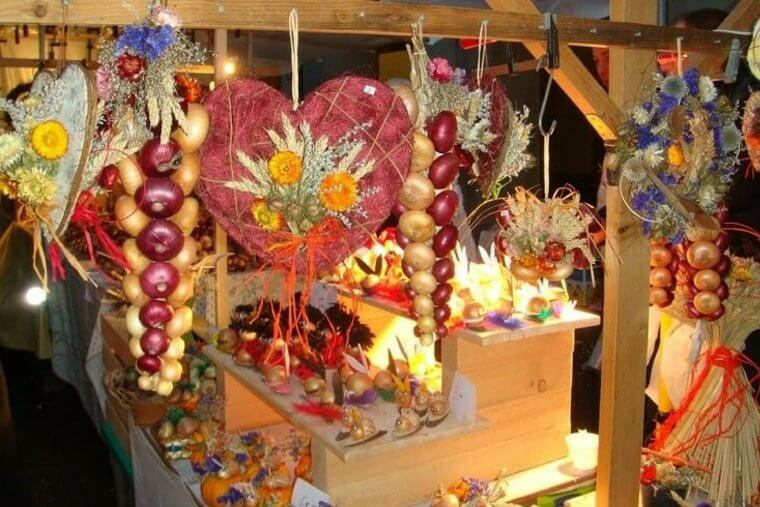 Probably best to take a sack full of chewing gum with you.
4. ​Vegetarian Festival (Phuket, Thailand)
There's never been a better time to be a vegetarian, but the east has always had more options for non-meat eaters than the west. On the island of Phuket, there is a nine-day Thai festival in celebration of a general mind and body detoxification.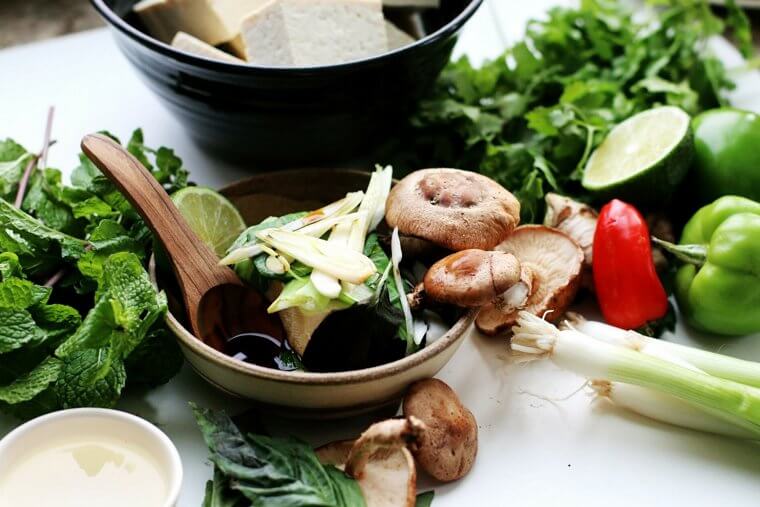 While not purely centered around food, with the idea of cleansing in mind, the whole place goes vegetarian and while on the surface it might seem like nothing has changed, cooks use soybean and protein substitute products instead of meat.
5. ​Salon De Chocolate (Quito, Ecuador)
Chocolate is no stranger to being the center of attention and despite there being countless chocolate festivals all over the world, the Salon de Chocolate in Quito definitely deserves your attention. It happens every year in June, drawing 15,000 visitors like moths to the flame for some of the highest quality free chocolate around.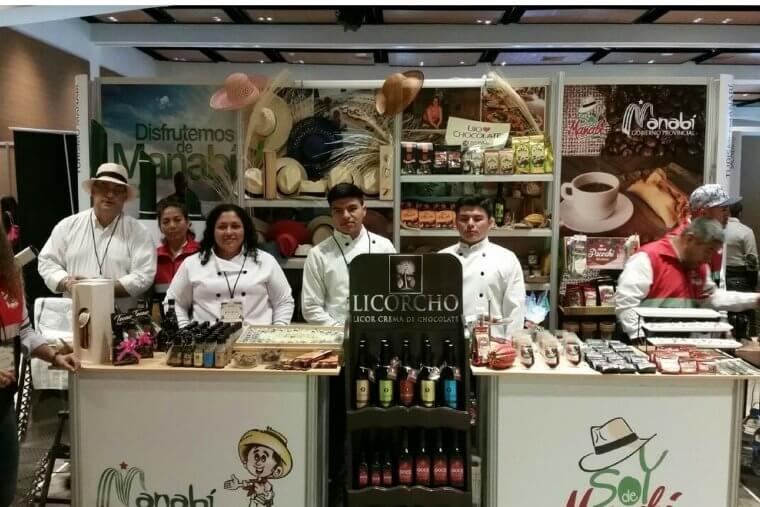 There are also various competitions, including one for chocolate sculptures.
6. ​Bacon Festival (Sacramento, California)
Bacon is one of the most versatile, delicious, and well-loved foods out there. It can bring the dead back to life after a hangover; it goes on burgers and pancakes alike. It can do anything. The Bacon Festival in Sacramento is almost a religious celebration, with bars, restaurants, and breweries all upping their bacon game – you'll find bacon gelato, bacon salad, bacon ramen, bacon tater tots and so much more.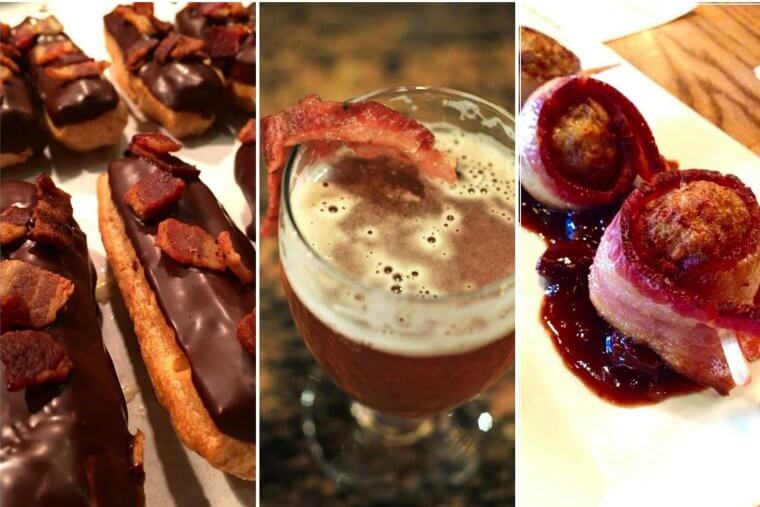 All the bacon comes from organically fed hogs and is accompanied by local craft beers.
7. ​Blue Food Festival (Bloody Bay, Tobago)
At the Blue Food Festival, brave foodies can combine a trip to the Caribbean with an outrageous celebration of local cuisine. Held every year for nearly the last 20 years in Bloody Bay, Tobago, this weekend-long October festival focuses on a local root called dasheen, widely cultivated across the Caribbean, which turns blue when cooked, influencing the name of the festival itself.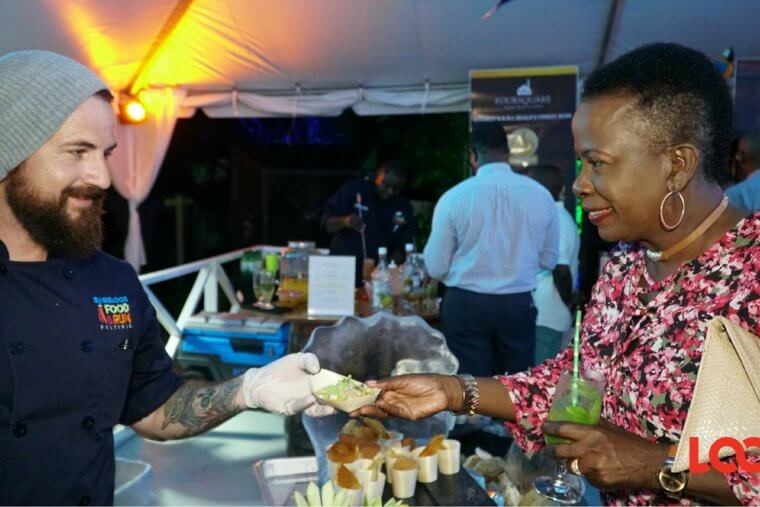 Beyond the food, visitors can also enjoy great music, rum stalls, and a lively party atmosphere.