Australia. A fascinating, practically unchartered land filled with barbeques, surfing…and kangaroos! Sure, cliches are all well and good, but there's far more to Australia than most people might realize; it's a land full of wonderful people, intriguing traditions, and beautiful, natural wonders…in fact, when it comes to the last of these aspects, the list is almost endless: Basically, it goes without saying that there are FAR more than just six natural wonders in Australia, and it was a really tough job to narrow our list down to just six, but hey, we tried our best!
1. Kings Canyon
Part of the Watarrka National Park in the Northern Territory, this ancient formation of tall red rock faces soaring over dense palm forests is a vital conservation spot and home to over 600 native plants and animals. For those who enjoy a good hike, Kings Canyon provides a 3-to-4-hour hike (depending on your pace of course!). Bird-watchers also find themselves 'flocking' to the site;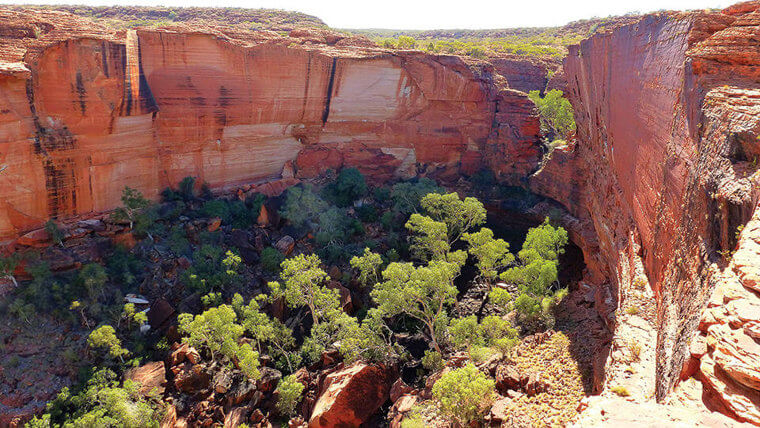 birds that can be seen on the Kings Canyon Rim walk include spinifex pigeon, zebra finch, grey-headed honeyeater, dusky grasswren, black-breasted buzzard, and peregrine falcon.
2. Ayers Rock (Urulu)
Ayers Rock is the world's second-largest free-standing monolith and to this day remains an icon of Australia. Individuals have long been instructed not to climb the sandstone monolith, as it remains a sacred site to the indigenous Anangu people. 348 meters high, and with a circumference of 9.4 kilometers, Uluru ('island mountain') is listed as a UNESCO World Heritage Site and remains home to several springs, rock caves, waterholes, and ancient paintings.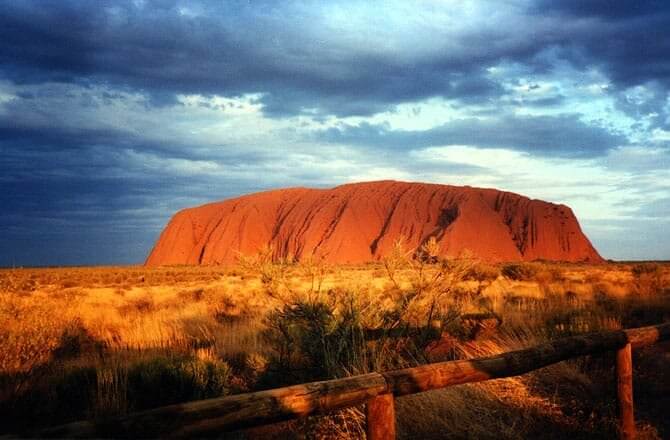 Roughly half a million people a year visit the famous site.
3. ​The Pinnacles
These limestone formations are contained within Nambung National Park; home to kangaroos, emus, and reptiles, the park is situated near the town of Cervantes in Western Australia.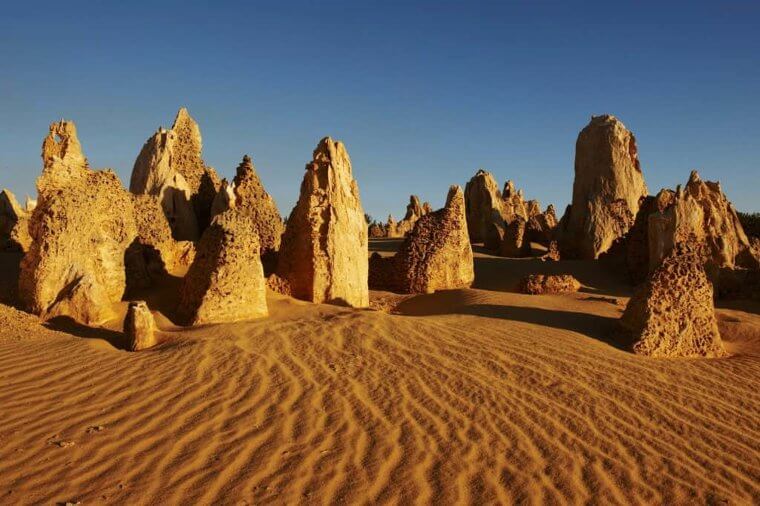 Quite incredibly, the Pinnacles themselves formed over 30,000 years ago when the receding ocean left deposits of seashells on the shore.
4. The Twelve Apostles
As with the other entries on our list thus far, these limestone stacks known as the Twelve Apostles were formed by erosion – and they continue to erode at the rate of two centimeters in total every year.  Interestingly, no one knows precisely how the name came about (there are in fact only EIGHT formations, which makes the name even stranger) and the Apostles were originally called the Sow and Piglets. Another popular tourist attraction due to their proximity to one another,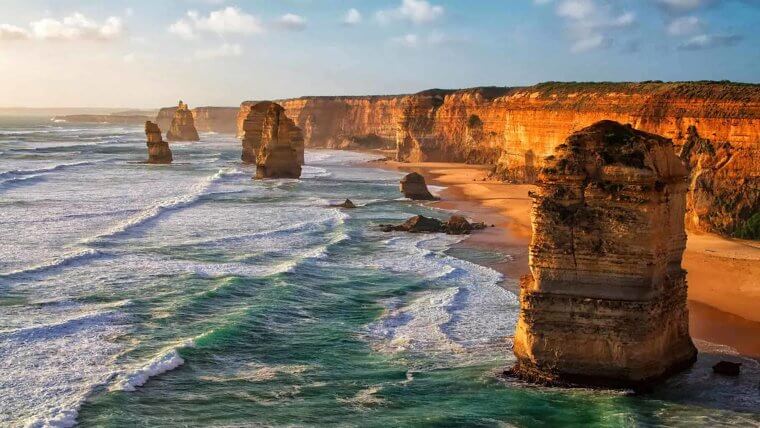 despite their susceptibility to further erosion, it seems the Apostles will be standing for a while yet!
5. The Olgas
Far higher than they appear in photographs, the Olgas are a set of dunes 35kms west of Ayers Rock along Lasseter Highway. There are 36 formations in total and they have a slightly different make-up to their more 'popular' neighbor – but while Ayers Rock might bring in the tourists, Aussies are just as proud of this spectacular natural wonder.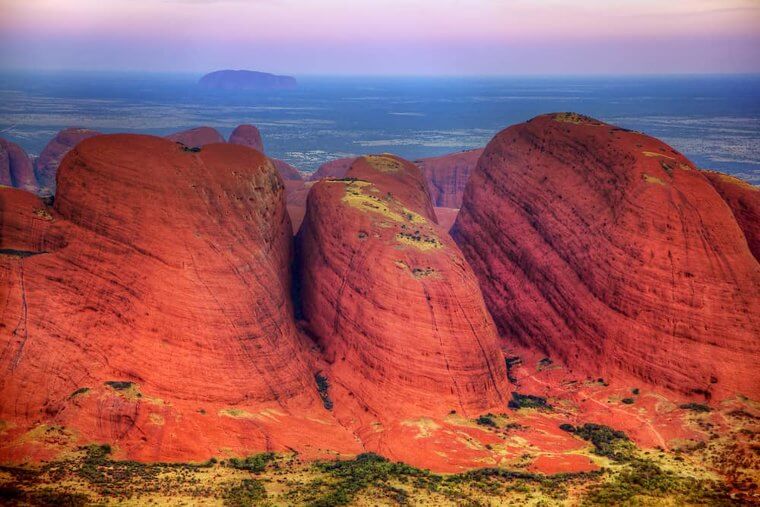 Originally one huge piece of rock which has weathered over millions of years, the tallest formation stands 1148 feet above the flat desert.