It might be just next door, but for most Americans, Canada isn't high on their list of getaways for some fun in the sun, more famous for its snow and plunging temperatures than for its beaches. That being said, it's time to rethink what we know about our neighbors to the north with these seven Canadian holiday spots that you should definitely consider for your next vacation if you want something different without flying halfway across the world.
1. ​Kelowna, British Columbia
Warm and sunny nearly all year round? Check. Famous for its wine? Check. Located on the Okanagan Lake, Kelowna is one of the biggest cities in British Columbia, but still has the natural beauty to offer a relaxing break from the hustle and bustle of your 9 to 5.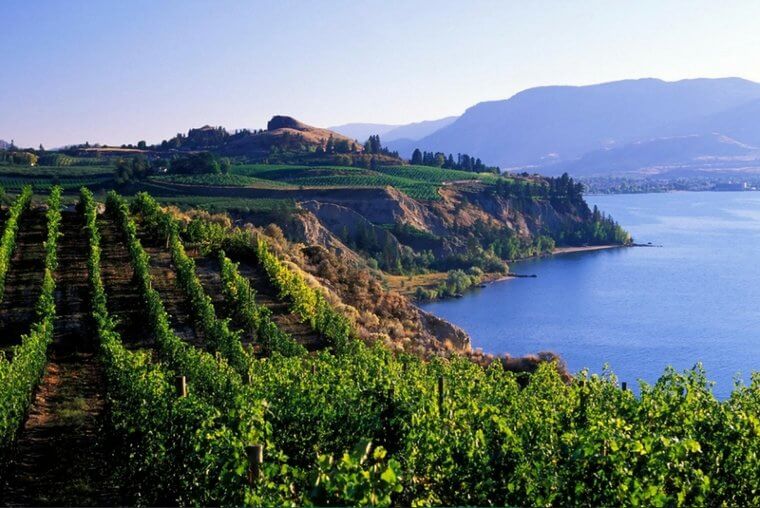 Be sure to check out their host of internationally recognized wineries.
2. ​Victoria, British Columbia
The capital of British Columbia, Victoria sits on the southern tip of Vancouver Island on Canada's Pacific coast. One of the oldest cities in the Pacific Northwest, it has a fascinating history and impressive architecture to the say the least,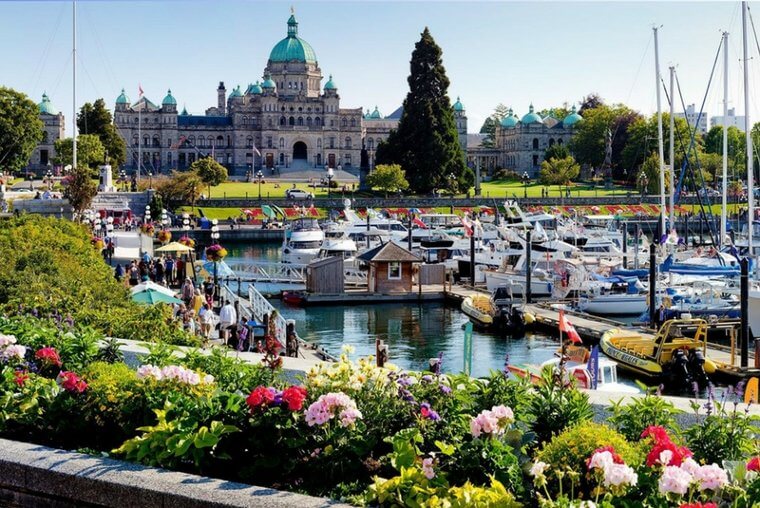 but the 'Garden City' is really famous for its high quality of life, relaxed atmosphere, and mild climate all year long.
3. ​Prince Edward County, Ontario
 Another spot known for its warm weather and vineyards, Prince Edward County is just a hop, skip, and a jump from Toronto, Ottawa, and Montreal in the east of the country.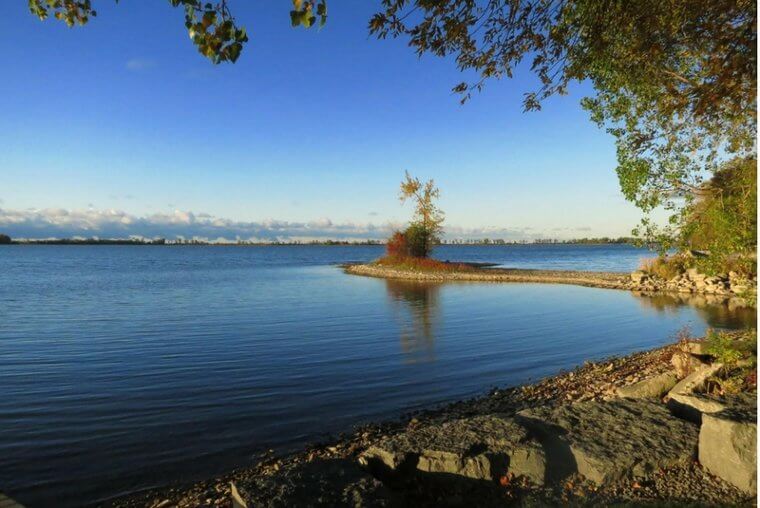 Situated on Lake Ontario, there is no shortage of things to do, no matter what type of vacation you are looking for.
4. ​Northumberland Strait, New Brunswick
Thanks to friendly ocean currents, water temperatures all along the coast in the Northumberland Strait can reach as high as 29°C and with countless beaches to choose from,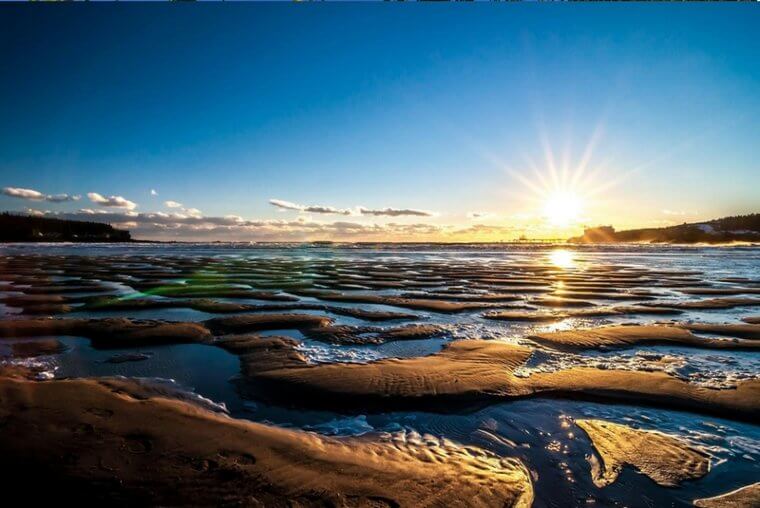 you can't really go wrong!
5. ​South Shore, Prince Edward Island
Famous for its beaches, Prince Edward Island is found off the east coast of Canada. Actually comprised of one main island and a collection of smaller ones, you'll find a variety of different settings all along the coastline – red and white sand beaches, ocean coves, bays, harbors, and dunes.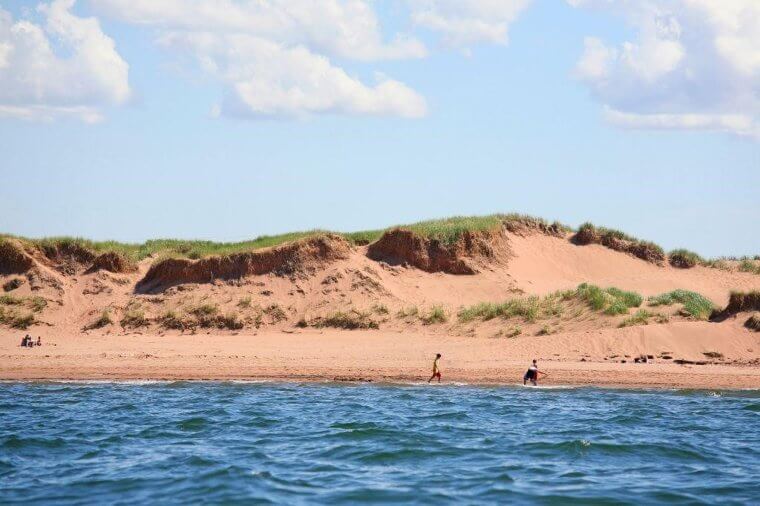 A little bit of everything to get lost in!
6. ​Calgary, Alberta
 If it's the sun you're after, but aren't exactly one for the outdoors, then Calgary is the place for you. With around 333 days of sun a year, it's officially the sunniest city in Canada,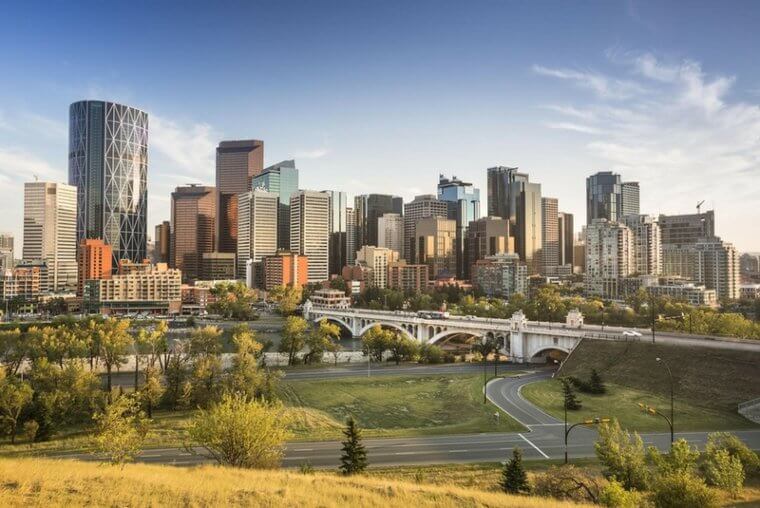 so a great option to escape from the cold somewhere else.
7. ​Sunshine Coast, British Columbia
Just a short ferry ride from one of the wettest cities in Canada, Vancouver, British Columbia's Sunshine Coast earns its name and with a host of beaches, parks, islands, and trails,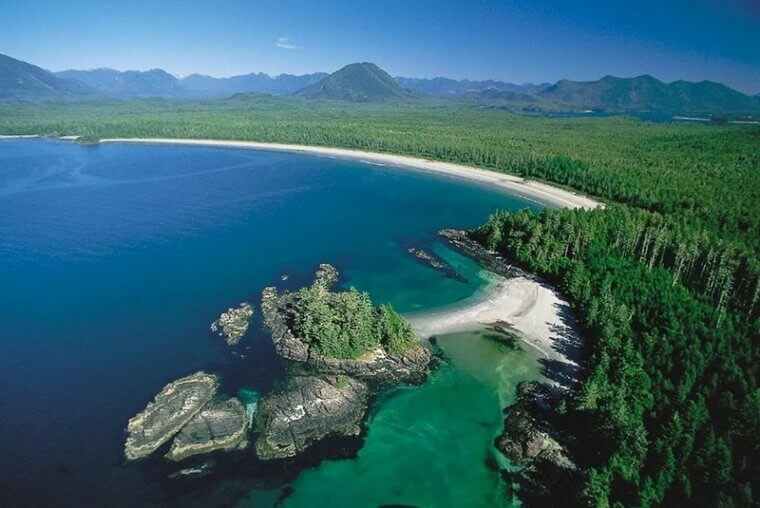 this is a paradise for people who feel at home in the outdoors.